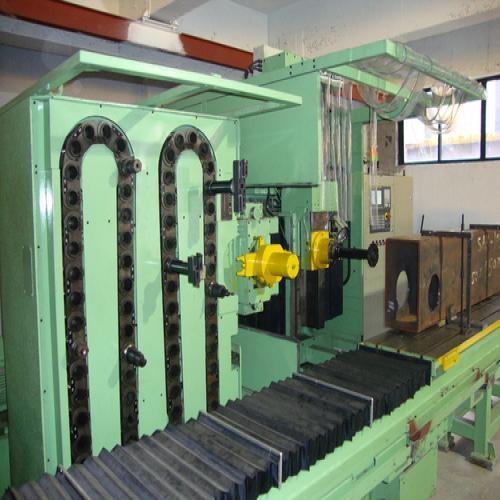 Owing to the regular and constant usage of the machines, their quality and productivity might decrease over time. While many organizations tend to replace their old machines with new and advanced ones, a more cost-effective approach to give the machine a new feel is by getting machine retrofitting services from a trusted company. Not just overused and rigged machines, one can also take machine retrofitting services in order to upgrade their existing machines, whether old or new and lace them with the latest technology. Adding new technologies and tools to an existing machine can make them better than when it was a new machine.
By retrofitting, we mean that updating or refurbishing the existing machine by adding a new tool or CNC to it. Whether it is mechanical or electrical equipment, it can be updated to a new machine. This can be done for a number of reasons. Some of the reasons why most of the companies go for machine retrofitting services are:
For Instant Update & Upgrade: The most popular reason for retrofitting is to upgrade the existing machine and make it better than a new machine. IT can be lined with the newest technology and have the added advantage of the existing technology to make it even better. Buying new machinery could be expensive and in order to upgrade the production cycle in a cost-effective manner.
For High Tensile Strength: Another reason why people go for machine retrofitting services is that it improves the overall strength of their machines. With time, the body of the machines tends to degrade and deteriorate. By retrofitting, one can improve the quality and the state of the machines. If you are planning to get a high tensile strength of the machine, retrofitting is the way to go. The structures of machines might grow weaker with time. Retrofitting can also help in rehabilitating the weak structures of the machines.
To Scale In Production: It is a well-known fact that new machines are much more productive and machines tend to decrease in productivity as they grow old. Instead of buying new machines, one can go for machine retrofitting services and increase productivity. When you go for retrofitting, the machines become as good as brand new and are capable of producing more than the existing quantity.
To Improve The Safety Systems: Many machines tend to become weak and the chances of facing any type of accident increase. By getting retrofitting services, one can improve the safety systems of the machines. Machines can be installed with the latest technologies and tools for improving safety and this could help in minimizing any risk of accidents.
To Maintain Proper Interface With CNC Controller: Most of the advanced and modern machines are lined with CNC controllers. And if you are also having CNC controllers, retrofitting can help you maintain a proper interface with the controllers. You can have better control over the machines and how they work. It also gives a higher controlled operation of the machines.