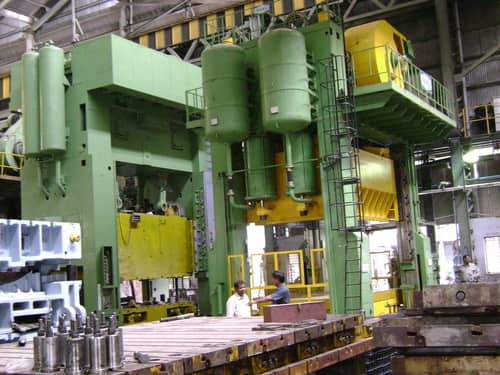 Erection and commissioning is imperative for a number of industries. Whether we talk about the manufacturing industry, the chemical industry, electrochemical industry, power industry, or any other industry, having the right company or professionals for erection & commissioning service is of utmost importance. The right erection and commissioning of any type of equipment ensure that the plant, industry, or project is executed without any type of obstruction in their working. It also makes sure that the components are properly aligned, the balancing of static as well as dynamic components is done for error-free operations. The smooth running of each machine or equipment in an industrial plant is important and choosing the right company for the same should always be a top priority for any industry. If you are also looking to get erection & commissioning services, here are some factors you should consider.
Experience In The Industry: Experience plays a critical role in the erection and commissioning of all types of industrial equipment. The more experience the team has, the better it is for them to understand where each component goes and how it can be installed for error-free commissioning. Each type of machine, turbine, power-plant, crane, any pig equipment in any industry needs precision and experience gives them the required knowledge of these components would ensure that they can draft a process of erection operations first and have an approach beforehand for handling any type of complications.
Cost Of The Service: The next things that any organization should check while taking erection and commissioning service is the cost that they are taking. It should keep the budget in mind while choosing the service, Having the budget in mind beforehand and discussing the same with the service provider can help in keeping the entire installation and commissioning of the components within the set funding and budget.
Quality of The Equipment: The quality of the equipment being installed in the plant is imperative to ensure durability and long life of the entire plant or industry. One should always talk to the company about the components that they are using for the erection and commissioning. Moreover, they also put up a quality analysis team to ensure that quality adheres to the highest international standards.
Professionals & Qualification: The engineering team put up by the company for erecting and commissioning of the entire plant also holds the key to setting up the entire thing. One should always make sure that the professionals they are hiring have the required experience and the qualification for the error-free erection and commissioning.
Support & Maintenance: Once the entire erection and commissioning are done, an important thing is whether the company is offering any type of support and maintenance post the installation. One should always ensure that they are offering free support in case there is any flaw of sudden obstruction in the working of the equipment.
These are some of the top factors that one should always consider while getting an erection and commissioning service.