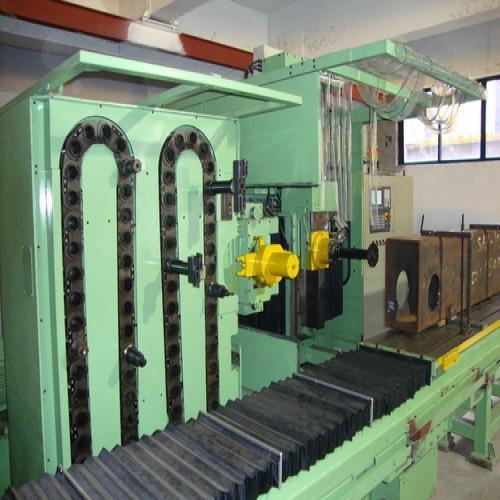 Retrofitting means modifying existing structures or equipment with additional features or new technology. In simple words, it means providing with extra feature or component which was not fitted during the manufacturing time of the machine or structure.
Area of application of retrofitting:
1. Power unit retrofit increases output/improves efficiency/reduces emissions
2. Seismic retrofit, it is the process of strengthening existing or older buildings by making them natural calamities resistant like an earthquake
3. Building energy retrofit helps in improving existing structures with energy efficiency devices and equipment
4. Naval vessels regularly undergo the process of retrofitting in the dock in order to incorporate the latest technologies and to change their functional designation.
Machine retrofitting
A retrofit is a process where updating and refurbishing of a machine in order to include the latest CNC. The existing machines, in most cases, a grinder, also may have existing CNC, but the functioning may be old and may require update so that it works well and grind precisely. In refurbishing it replaces the existing machine's components as per the requirement, cleans, and repaints the machine. It also includes the extra automation, for unloading and loading of work pieces.
Benefits of Machine retrofitting:
1. Help in saving money on capital expenditure even while benefiting with latest technologies
2. Revision of the existing plant for changed or new products
3. Optimization of older plant components
4. Help increase productivity by increasing the cycle time and piece number
5. Guarantees on spare equipment or parts availability
6. Increased reliability and certainly reduces the maintenance rate
7. Extends the life of the machine and enhances machine overall performance
The process of retrofitting is gaining importance these days as it is a measure taken up generally in the manufacturing industry in order to allow the updated or latest parts to be replaced with the outdated once. The retrofit is considered to be necessary for manufacturing plants as when the design or assembly is revised or changed.
Retrofitting in any system or machinery improves the overall functionality by the help of advanced technology and equipment. With the growing importance of retrofitting the numbers of machine retrofitted service providers that can be booked online are increasing. These service providers offer range of machine retrofitted services at an attractive rate.
Why to call upon machine retrofitting services?
• Easy installation of new parts
• One stop solution for retrofitting services
• Lucrative offer on costs
Retrofitting is a competitive business nowadays. Hence, the retrofitters will often quote a very basic control system arrangement unless the customers indicate the functionality that is important to an operation.
How to find the right machine retrofitting services?
There are numerous suppliers of machine retrofitting services. However, to find the best one out here are some features to look into.
• Offers all types of machine retrofitting services
• Prior machine retrofitting experience
• Minimum guarantee of spare parts
• Positive outcome within set deadlines
• Dedicated team of experts
• Easy to reach
If you find any service provider with the mentioned features then that is your destination.