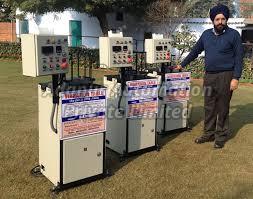 It's important to know the full form of CNC, which is computer numerical controlled. The process of milling is similar to do drill and cut using machines. Also, milling machines offer many of the operations those can be done by the drilling and cutting machines.
The revolving cylindrical tools used for cutting in the milling machines are more efficient than the tools of the cutting machines. It can move in multiple directions and is able to produce a wide range of shapes, holes, and slots.
The milling machine is advantageous over the drilling machines also. The drilling machines have single axis motion but the milling machines have features of holding movable workplace according to the demand of work.
The working of CNC milling machines
Milling machines are the most popular among the CNC machines. These are classified by the number of axes on which they perform. The combination of X and Y axis denotes the horizontal movement. Z axis represents the vertical movement (i.e. up and down movement). W axis represents the diagonal movement of the work place along the vertical plane.
Most of the milling machines contain 3 to 5 axes to work on. But those having working scheduling along with more than 3 axes require CAM programming to control their optimal performance. This is necessary to control the complicated geometrical performance of the milling machines. So, this way the milling machines are able to perform in an extraordinary manner than the manual tooling machines. They have another device to supply the cutting fluid to the tools during its working.
Benefits of CNC milling machines
Offer a wide range of components at an affordable price

Accommodate numerous manufacturing needs

Require simple designs

Better served

Offer unique solutions for producing complicated multi-dimension movement of the work-piece

Able to perform complex fabrication
The suppliers of CNC milling machines in Pune offer fabricated machinery which is made up of cast iron. They ensure the production of those machines should have followed the cutting-edge technology and the international standards of manufacturing. Being supported by a team of expert professionals, they ensure the quality testing of the milling machines. This, in turn, guarantees the durability and high-performance of the machines. Considering all these facts, the suppliers are able to deliver supreme performance CNC milling machines at reasonable prices.
Hence, to accommodate the best milling machines, one needs to contact the best suppliers of CNC machines in Pune.